Laud Herb in English
English-speaking LH analyst
Команда форума
Сообщения

11.375
Реакции

5
...Cruelty free. Benefits/Advantages. Organic Ingredients. Phthalate Free. Pediatrician Tested...
​
Full product title:
Little Twig, Bubble Bath, Extra Mild Unscented, 8.5 Fl Oz (251 Ml)
Brand:
Little Twig
iHerb product id:
28679
Laud Herb Tag:
28679



Price:
$9.34
Extra Discount:
Yes
Free shipping:
Yes, to 150 countries
(for orders over $40)
iHerb customers rating:
0
Best choice?
May be...
(see
reviews
)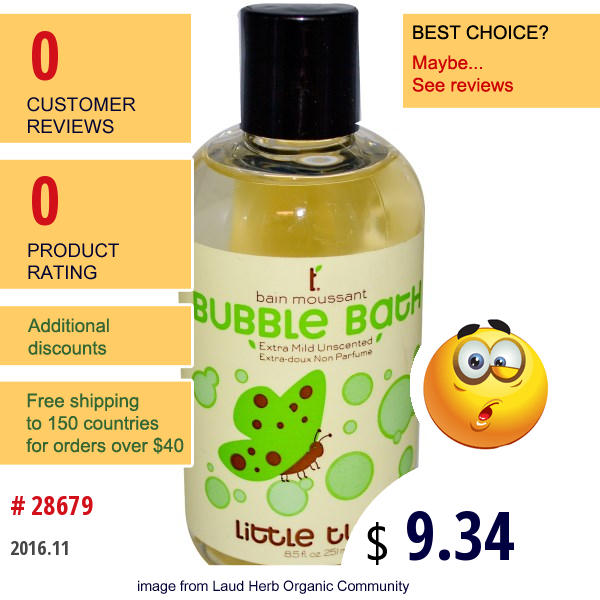 Description:
Cruelty free.
Benefits/Advantages.
Organic Ingredients.
Phthalate Free.
Pediatrician Tested.
Paraben Free.
Sulfate Free.
Nut, Soy & Wheat Free.
Non-Irritating.
No Synthetic Fragrances.
Hypoallergenic.
Ideal for Sensitive Skin.
Suggested Use.
Age 1 and up. Pour...
read more
.
Categories:
Little Twig
Последнее редактирование модератором: