Laud Herb in English
English-speaking LH analyst
Команда форума
Сообщения

11.375
Реакции

5
...For Longer Life. 37% DMAE. Stimulates Cognitive Function Dietary Supplement...
​
Full product title:
Life Extension, Dmae Powder, 100 G
Brand:
Life Extension
iHerb product id:
16360
Laud Herb Tag:
16360



Price:
$18.00
Extra Discount:
Yes
Free shipping:
Yes, to 150 countries
(for orders over $40)
iHerb customers rating:
3.00
iHerb customer reviews:
1
Best choice?
May be...
(see
reviews
)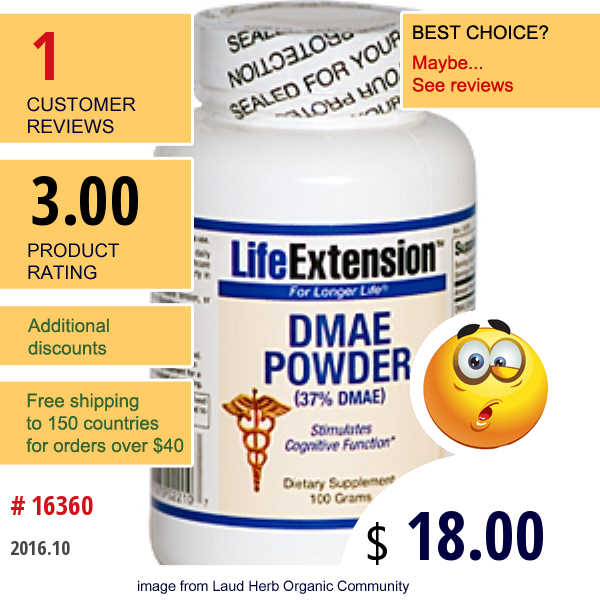 Description:
For Longer Life.
37% DMAE.
Stimulates Cognitive Function.
Dietary Supplement.
Suggested Use.
Read the entire label and follow the directions carefully prior to use.
Mix 1/8 level teaspoon one to two times daily with water or juice, or as recommended by a healthcare practitioner. This product...
read more
.
Последнее редактирование модератором: